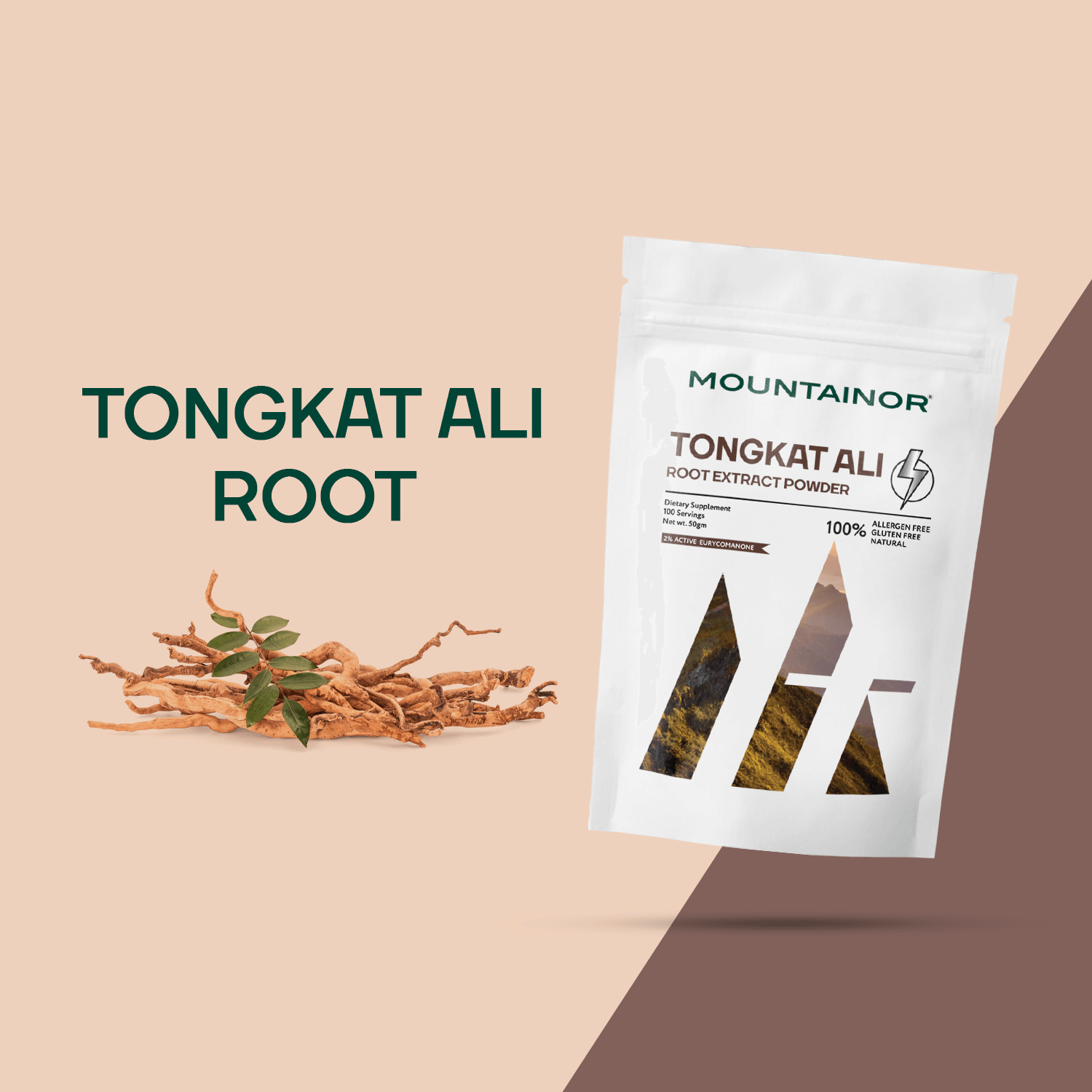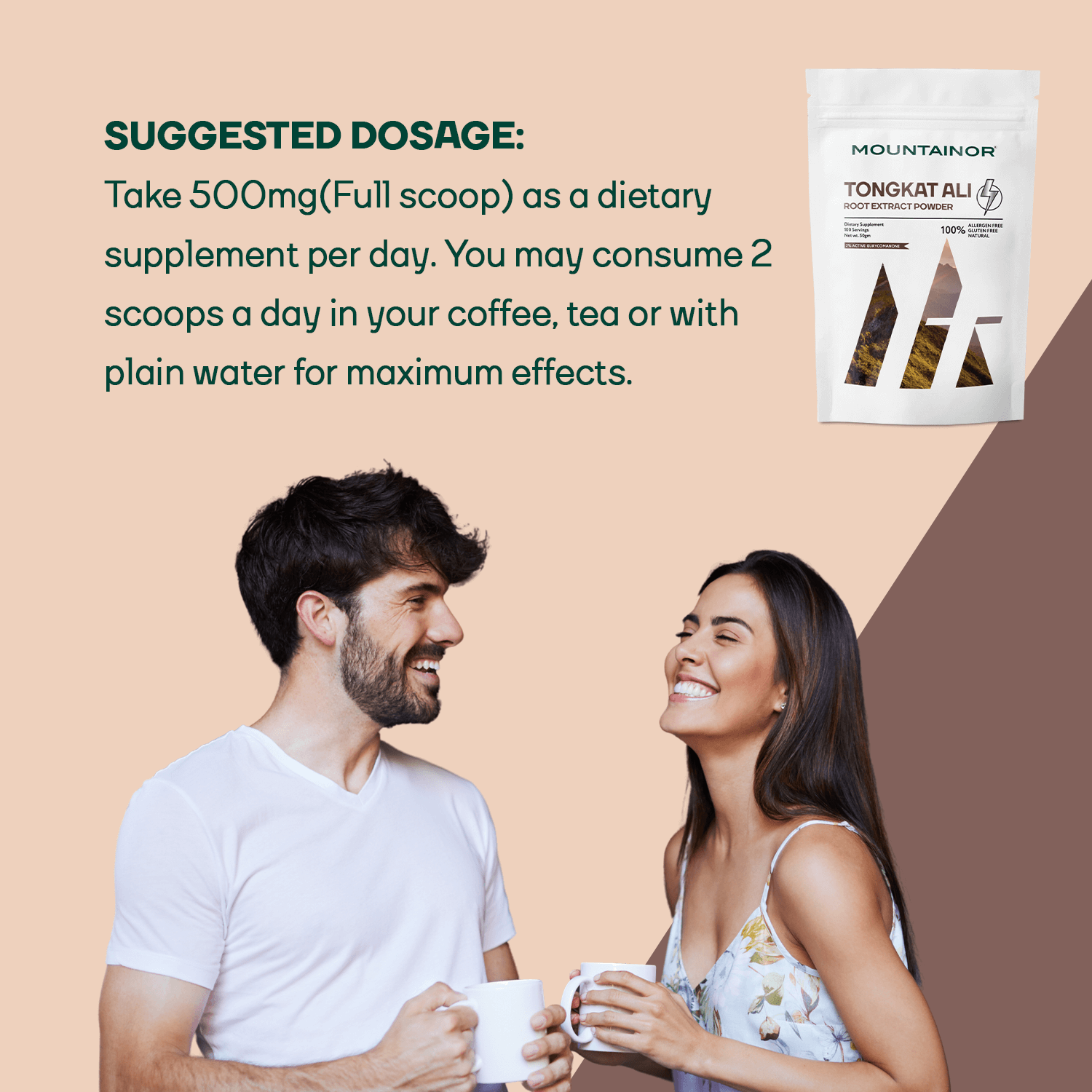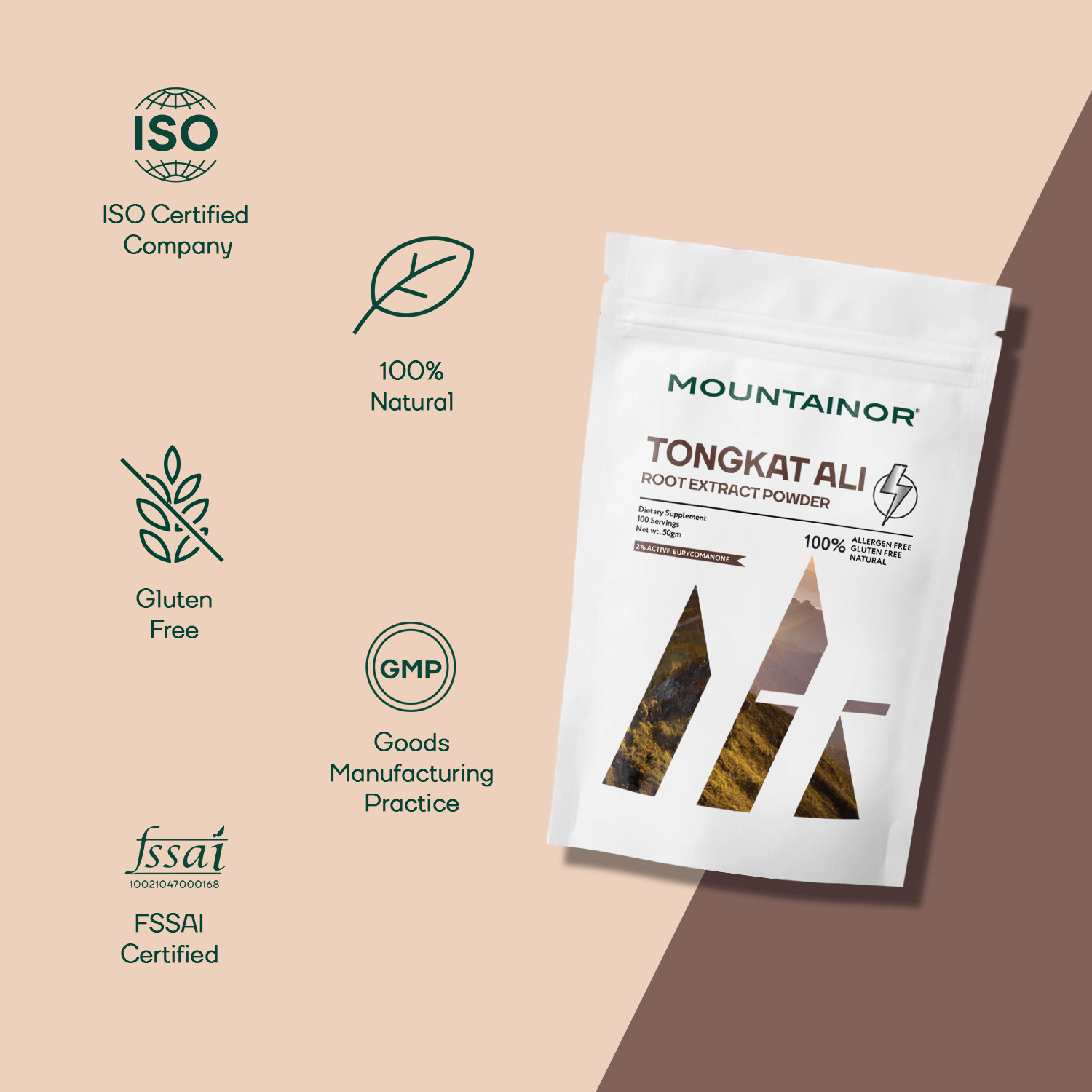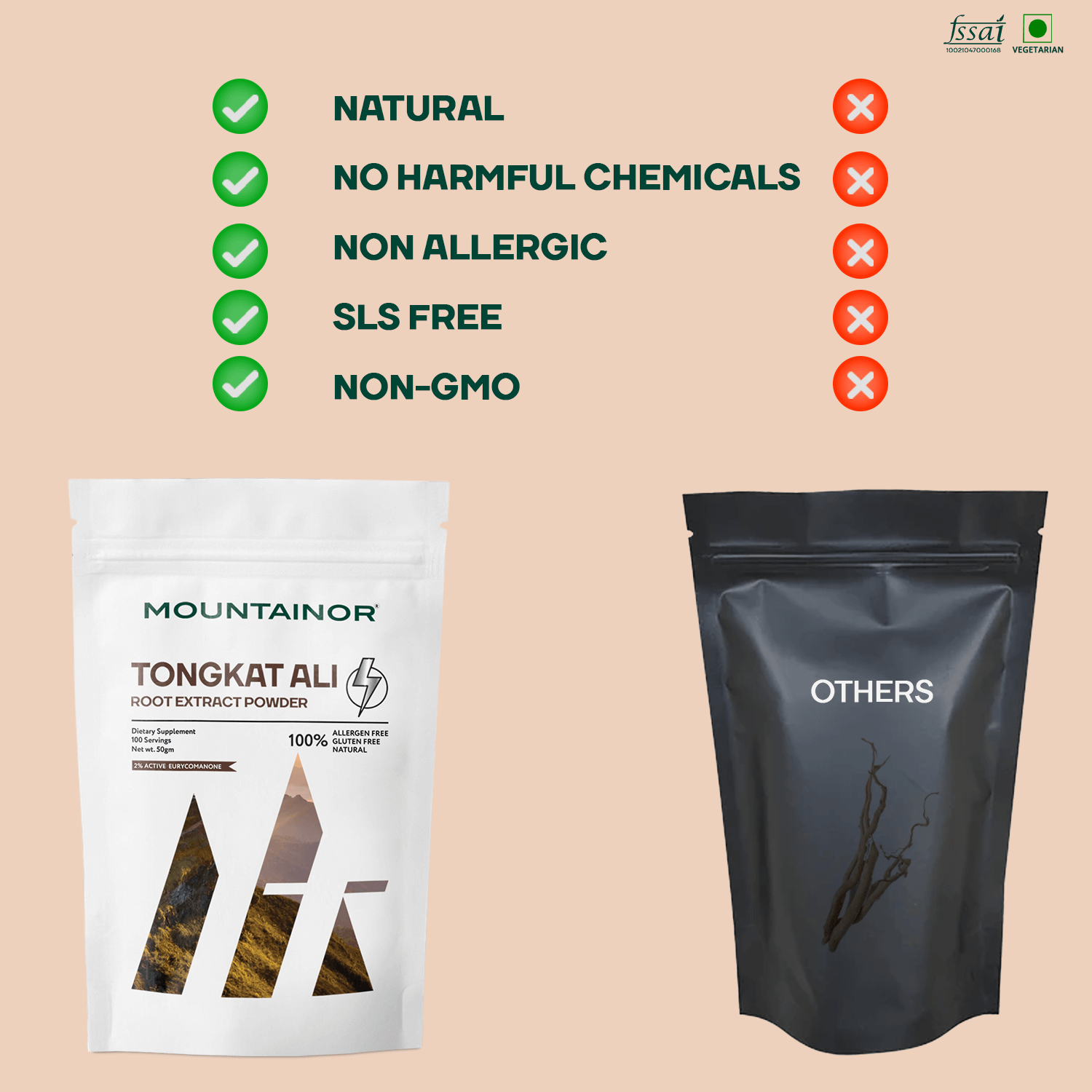 Tongkat Ali Longjack Root⚡(50g) Enhanced Testo Level 🔥
Save 50%
Sale price

₹ 649.00
Regular price

₹ 1,299.00
(/)
Ingredients: combination of alkaloids, saponins, flavonoids, and vitamins, Tongkat Ali Powder
Who is it for: Men & Women
Made from a traditional Southeast Asian plant, Tongkat Ali Powder is an all-natural, organic supplement that may help improve energy levels and promote overall health. With its unique combination of alkaloids, saponins, flavonoids, and vitamins, Tongkat Ali Powder is high in antioxidants and has been used to treat various ailments for centuries. Studies suggest that it may help testoboost naturally, reduce stress and fatigue, enhance libido and performance, balance hormones, and support healthy immune functioning. Best of all, it's free from artificial additives or preservatives. Our Tongkat Ali Powder is certified organic by the USDA, 100% pure and potent with no fillers or binders added.
Benefits

1. Promotes Overall Wellness: Tongkat Ali powder can aid in promoting overall wellness, balancing hormones, improving energy levels, and reducing fatigue.

2. Enhances Libido: This natural plant extract may help to boost libido and increase desire in both men and women by promoting enhanced blood flow.

3. Help Improves Physical Performance: Tongkat Ali powder has been using to enhance performance during physical activities like athletics, cardio exercises, and weightlifting by increasing the body's natural endurance and strength levels.

4. Regulates Blood Sugar Levels: The flavonoids, terpenes, and alkaloids present in Tongkat Ali powder have anti-diabetic properties which may regulate blood sugar levels naturally.

5. Boosts Immunity: Consuming Tongkat Ali powder regularly may help to boost immunity and fight off pathogens with its high content of antioxidants, such as gallic acid, catechol tannins, etc.
Tongkat Ali Longjack Root⚡(50g) Enhanced Testo Level 🔥
Sale price

₹ 649.00
Regular price

₹ 1,299.00
Choose options